Univ Lib celebrates 32nd Library and Information Services Month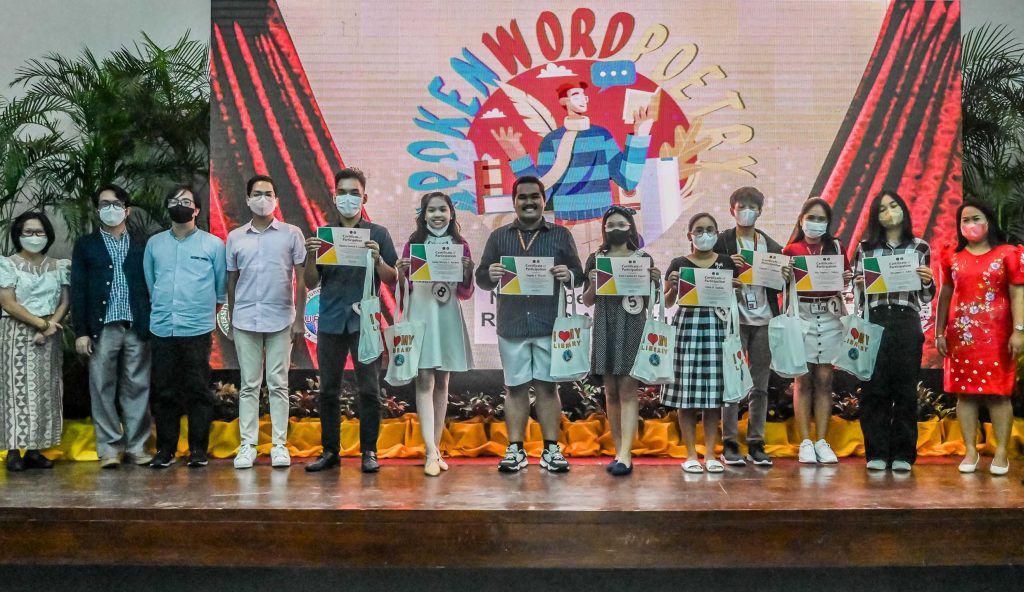 The UPLB University Library celebrated the 32nd Library and Information Services (LIS) Month with the theme, "Mga Aklatan Bilang Kanlungan ng Karunungan: Tagapangalaga ng Kultura at Pamanang Lokal" on Nov. 7-11.
The week-long celebration featured the Best Thesis Exhibit showcasing the outstanding thesis works of students from different colleges from 2021 to 2022. In another activity dubbed Blind Date with a Book, a student was made to make a "blind choice" of one book from among books wrapped in paper to hide information about them.
The student checked out the book and was given two weeks to read it. When they returned it, the student engaged in a conversation with a librarian who asked them if it was a book they would typically choose to read and what they liked about it. The blind date encouraged students to read books and vary their choice of books.
Another activity dubbed BookFace Photo Contest was a photography contest whereby participants took a photo of themselves with a book cover superimposed on their faces or bodies. This activity helped cultivate the students' creativity by using books as artistic objects.
The celebration concluded with the Spoken Word Poetry Contest and the awarding of winners on Nov. 11 at REDREC Auditorium of the College of Economics and Management (CEM). The contest aimed to enhance students' literary talent in poetry based on this year's theme.
Eight students from different colleges participated and performed their original pieces, with the winners judged based on the quality of the content, dramatic appropriateness, relevance to the theme, and voice articulation.
Spoken Word Poetry winners were Gerard S. Caldejon of the College of Arts and Sciences, who won third place with his piece "Baliw"; Ma. Sophia E. Felicia of the College of Human Ecology, second place, with her piece "Ang "K" sa Aklatan." Angelo F. Matira of the College of Forestry and Natural Resources bagged the 1st prize with his winning piece "Ako'y Bulag, Pipi, at Bingi, Oo, Ako'y Aklatan."
Other literary entries were "Let Me Build a Library" by Elizabeth Kho of CEM, "Forgotten Sanctuary" by Alma D. Saplala of the UP Rural High School (UPRHS); "Sa Aklatan" by Servillano S. Morales Jr. of the College of Development Communication; "Books of Wonderland" by Trish Caitlyn M. Llanto of UPRHS; "Karunungan na sa aklat lamang matututunan" by Ashley Rich Joy L. Ancheta of UPRHS; and "Ang mga aklatan ay kaibigan" by Timothy Kenneth B. Lacatan of the College of Veterinary Medicine.
For the BookFace Photo Contest, three winners were selected out of eight entries. Mary Christin C. Lacson, Dennilie P. Cadayona, and Isaac M. Dumdum, all from the College of Engineering and Agro-Industrial Technology, won 1st, 2nd, and 3rd place, respectively. The contest entries were judged based on originality, creativity, and popularity through Facebook reactions and shares.
The objective of the 32nd LIS Month is to raise awareness of the importance of libraries and the value of the services it provides and to showcase creativity through different activities promoting libraries and love for reading.
In her welcome remarks and inspirational message, Dr. Mary Ann M. Ingua, University Librarian, challenged everyone and the UPLB libraries to continually adapt and communicate its value to its constituents, that libraries should promote credible information, the truth and not disinformation. (Meichelle Ann Jenine R. Galapon)
This article was originally published on the UPLB website.
The Staff Training and Development Committee of the UPLB University Library successfully organized the inaugural national webinar, "AI Technology: Challenges…